Christian Rhymes to a Rhythm
Every great band has to start somewhere. This is where DC Talk started.
In 1987, DC Talk simply consisted of Toby McKeehan and Michael Tait. Kevin Max Smith had not yet been added to the fold.
In an effort to get his career off the ground. Toby McKeehan and his friend Michael cut a demo tape, consisting of his new songs Heavenbound and Always Leaning.
3,000 of these demo tapes were produced, and they were sold door to door in the dorms, usually by the artists themselves. Michael Tait recalls that they were pretty popular and the tapes sold like "hotcakes".
Toby held on to several of the tapes and started passing them out to record company executives. Most were not interested. In fact, many record execs of the era recall that they passed "Christian Rhymes to a Rhythm" around as a joke.
But the format and the earnestness of the production caught the eye of the execs at Forefront Records. This brand new record label was desperately searching for an act that rapped the verses and sang the choruses. "DC Talk" fit the bill.
This is the tape that made history. This is the tape that started DC Talk off on its illustrious career. And as one of the rarest collectibles in Christian Music, you'll be some of the privileged few to hear it!
Track List
Listen!
Photos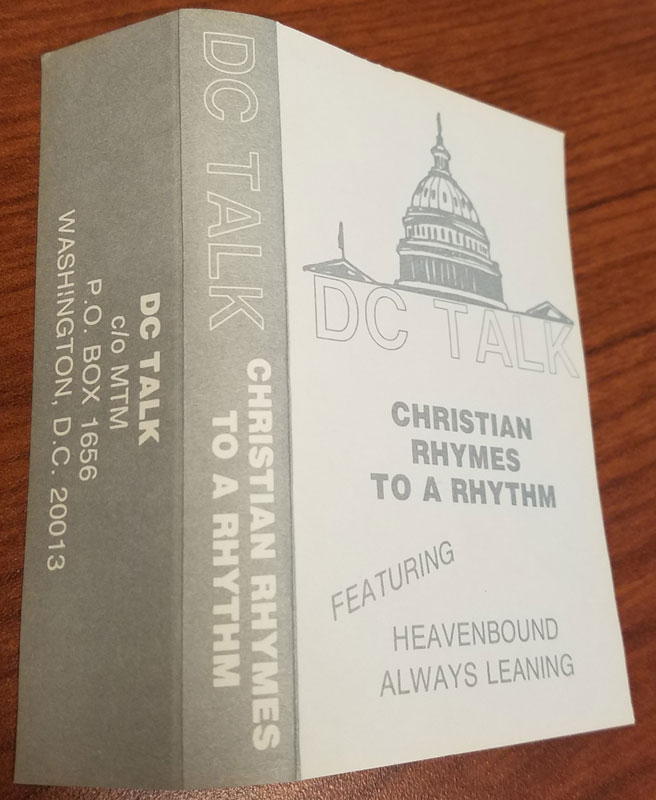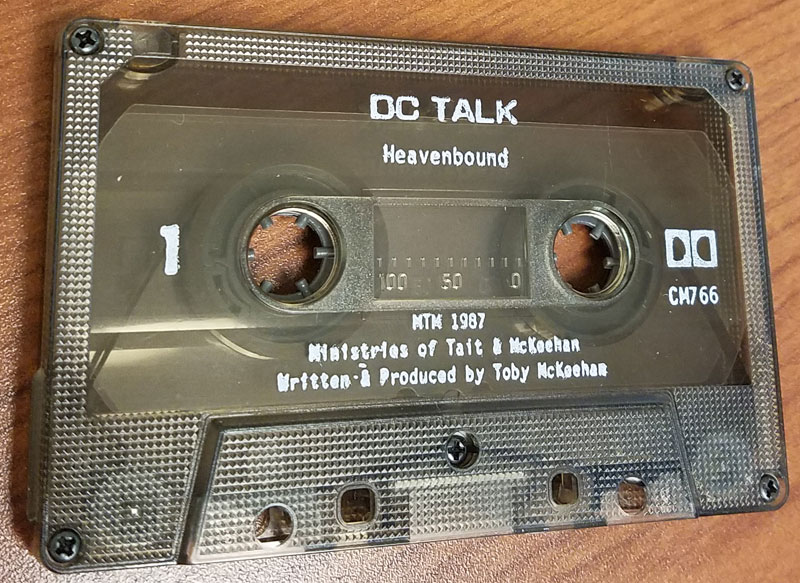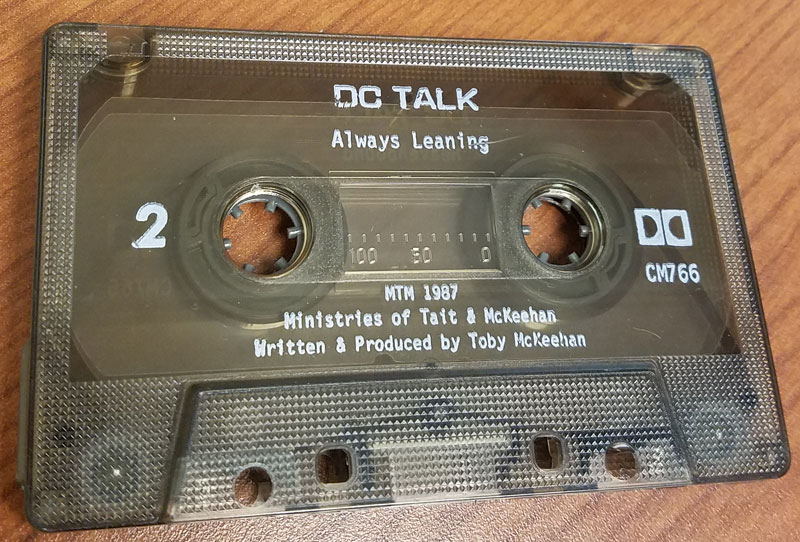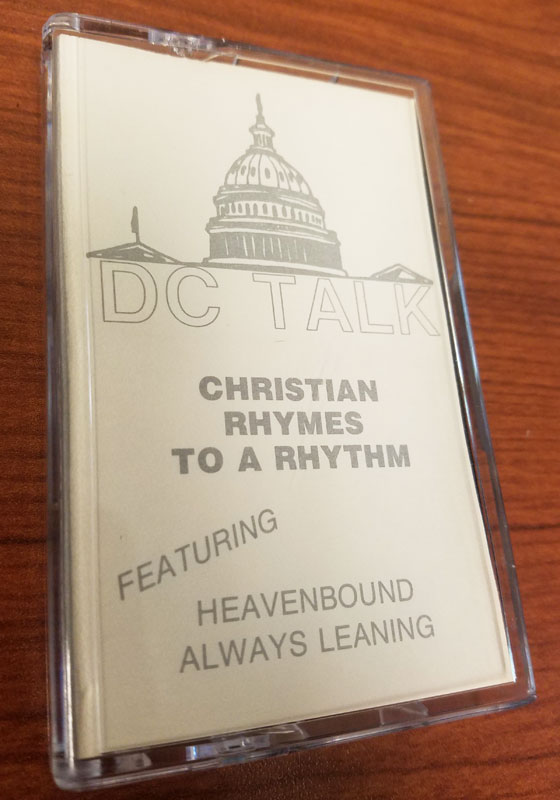 Recording and Production
Written and produced by Toby McKeehan
MTM 1987 Ministries of Tait and McKeehan
P.O. Box 1656
Washington, D.C. 20013